SEPAmail is a secure messaging service based on an open architecture: an easily accessible network, since it is based on Internet, and a standard which makes it possible to exchange in an entirely secure way between the scheme members.
In this regard, only the approved payment services providers (PSP) can subscribe to SEPAmail membership, which is a security guarantee in its use and creates real trust nearby the final customers.
The interconnection of the adherent networks, the addressing of missives defined by SEPAmail – based on the BIC and QXBAN codes (SEPAmail addressing identifier) ​​available on the banking networks (online bank) as a SIS (SEPAmail identifier statement) allow the exchange of many messages in a digital form.
The exchanges are completely secured by various means of authentication (key, token…), so that only crypted information is circulated on the network.
A secure and multi-channel messaging service…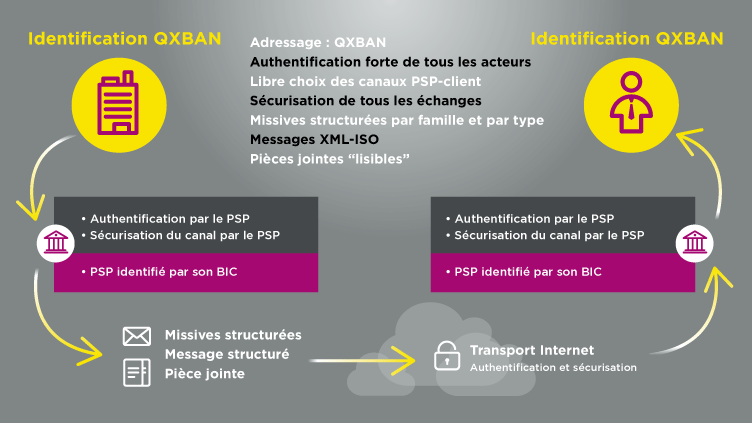 …with added value.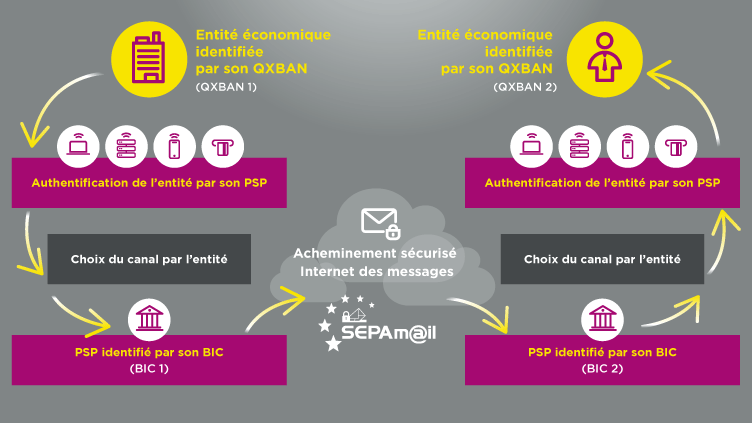 SEPAmail.eu has a European vocation. All PSPs at European level use messaging, XML, European ISO standards, PDF, the whole in euros. Thus, they all know how to do SEPAmail exchange!
Moreover, within the current members, many are already international and will be able to ensure the extension of the network beyond the French level.